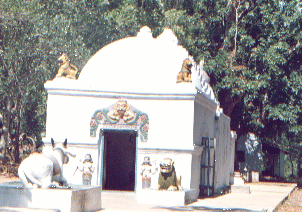 The Kandhamal in the present state constituted w.e.f 1st Jan. 1994. It is located in the heart of Orissa stretching between 19'34 & 20'36 north latitude and 83'34 & 84'34 east longitude with an area of 7649 sq.km. Administratively it constitute with 2 sub-divisions , 12 CDB, 2 ULB, 153 GPs and 2515 villages. Physiographically the entire district lies with high altitude zone with interspearding inaccessible terrain of hilly ranges and narrow valley tracts which guides the socio-economic conditions of people and development of the district. More than 50% of population constitute ST community of aboriginal tribal races. Overally, the district is rank as a backward district in the state of Orissa (India).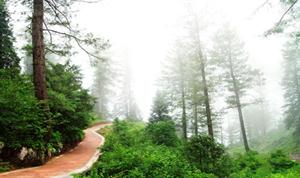 Daring Badi :
The beautiful hill station Daring Badi is situated in the highland area of Dense Forest of Daringabadi Kandhamal Dist. of Odisha. It is situated at an average height of 3000ft or 915m above sea level. It is the only place in Odisha, where one can experience snow fall during winter. The temperature level of Daringbadi has often recorded below the Frozen level and sometimes in minus. Because of its natural beauty and snowfall, it is popularly known as Kashmir Of Odisha. As Kashmir is divine for India, similarly DaringBadi is for Odisha.
Putudi waterfall :
Putudi waterfall is situated at a distance of just 15 km from the place of Phulbani. It is one of the prominent water falls in Orissa. The water of Putudi fall merges into River of Bada Saluki. The surrounding area of waterfall is covered by forest providing place for picnic.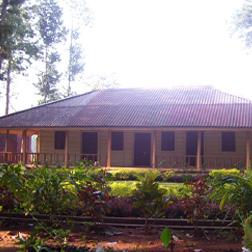 Belghar :
Gifted with ample scenic beauty, Belghar presents a panoramic view of lush and rolling hills. It is inhabited by Kutia Kondha tribe, who follow the age old tradition of food gathering and hut dwelling. They are very friendly and hospitable. More to be seen and encountered is the wild life especially elephants.

Belghar, a hamlet situated about 2555ft above the sea level is very much suitable for adventurous trekking to the nearby hills. Nearby Kotagarh sanctury is popularly with tourist who wish to enjoy the wild unspoilt environment. Belghar is 165kms from Phulbani and 70 kms from Balliguda.
It is connected with good motorable road. Thee is a forest rest house and a tourist bungalow is coming up. This area is also famous for cane works.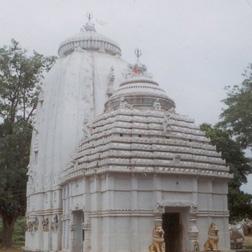 Chakapad :
The abode of Lord Birupakshya, on the bank of river Burtunga, commands a panoramic view of nature. This place is famous as an important centre of Saivism. Lord Siva is worshipped here as Birupakshya, Anandeswara and Jageswara with great veneration and reverence in three different magnificent temples. The striking features of this place is that the trees around it and siva linga inside, lean towards south.
The festivals like Sivaratri,Sitalsasthi and Rasha Purnima . are celebrated here . Chakapad is a village having regular bus communication with Phulbani via Tikabali. It is about 55 km from Phulbani.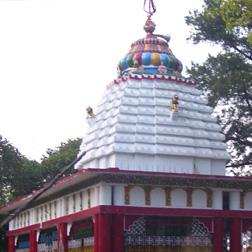 Balaskumpa :
The beautiful place in the lap of nature is famous for the Goddess BARALA DEVI who is believed to be the saviour of the world. The people of this area visit the Goddess frequently on many occasions particularly on Dashahara.
Dashahara Puja is celebrated with great pomp and show.. Pillasalunki Dam site which is an ideal and charming place for picnic and sight seing is only 3 kms from this spot. This spot is a good place to relax and unwind. Balaskumpa is about 15 kms from Phulbani and linked with good motorable road.