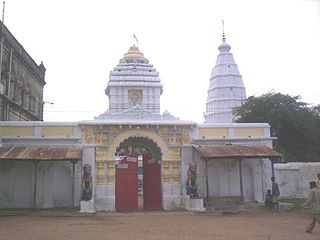 Manikeswari :
Manikeswari is one of the popular Hindu deity in Orissa. There are many Manikeswari temples present in Western and Southern part of Orissa.
Manikeswari temple in Bhawanipatna is well recognized in Orissa. Manikeswari is also the primary deity associated with the royal family of Paralakhemundi in Gajapati. Chhatar Jatra is one of the most popoular festival of Manikeswari at Bhawanipatna. Khandasadhaka is a festival associated with Manikeswari in Paralakhemundi.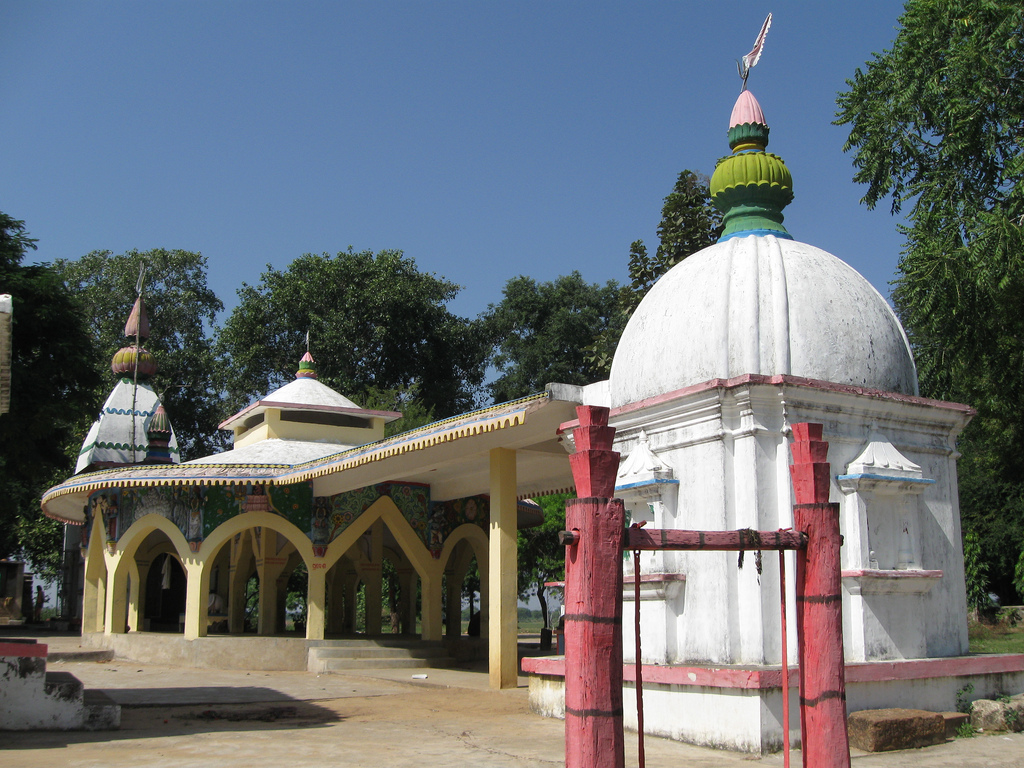 Belkhandi Temple :
Situated on the confluence of the river Tel and Uttei, two tributaries of the river Mahanadi, Belkhandi has gained prominence as a centre of religious activities and archaeological importance with a picture-sque site. Besides the temples now standing therein, ruuins of 12th Century monuments have been excavated from there in the recent past.
Among the sculptures unearthed images of Sapta Matruka (Seven Mother Goddesses) and Uma Maheswar arenote-worthy. The ruins of Belkhandi are preserved in a small museum adjacent to the temple premises. It is also an ideal site for an outing. This place is 67 K.Ms from Bhawanipatna.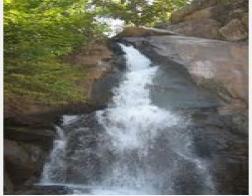 Phulijharan :
Fifteen Kilometres from Bhawanipatna, Phurlijharan is a perennial water fall about 30 Ft in height and has a special charm of its own. Themulti coloured rainbow created by the sunrays falling on the scattered water particles of the fall is an amusing sight to be seen. The evergreen forests around the fall provide ample opportunities to group picnickers.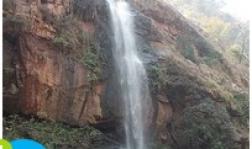 Dokarichanchara :
Kalahandi is one of the famous historical and ancient places of India or Odisha; where Dokarichanchara is a picnic or tourist place located in the village Kokasara, on the border of Kalahandi and Nabarangpur district. It is completely different and unique place than that of other attractive tourist centers in Kalahandi.
Dokarichanchara is famous due to its two famous waterfalls, Dokaridara and Bhanyaraghumara (or Bhairav dhar). In addition, the historical Gudahandi cave nearby it makes this place more prominent. The Gudahandi cave was named due to its appearance as a jaggery (guda) pot (handi). There you can see several pre-historical literatures, pictographic inscriptions and drawings crafted on the stone walls.

There is famous Ram temple, which is famous due to very old and ancient. Every year on Sri Ram Navami a nine-day long festive occurs. Dokarichanchara Falls The Dokaridhara falls from a height of 200ft, which is surrounded by beautiful stoned hills. Maa Dokari Devi is also been worshiping at this place since a long time. If we walk on next to the stream, after 2km distance we can reach at the famous Bhanyaraghumara waterfalls, which falls from a height of 150ft height. You can see the beautiful hill stations Yogi Pahad and Rani Pahad nearby it.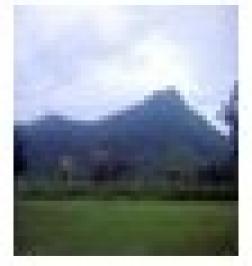 Amapani Hills :
77 K.Ms from Bhawanipatna the picturesque Ampani hills present a panoramic view of nature. A frolicking vally called "Haladigundi" in thishill range exhibits some peculiar features due to the reflected rays on the sun.
In the morning and evening the objects of vision appear yellow. The whole area abounds in spotted deer, Sambar and Black Panthers who can be seen at the Behera reservoir. 5 K.Ms away are the pre-historic cave paintings at Gudahandi.

District Headquarter : Kalahandi
State Capital : Bhubaneswar
Nearest Railway Station : Kesinga
Nearest Airport : Bhubaneswar
How to Reach :
Nearest Railway Station to Kalahandi is at Kesinga at distance of 45 km away from the heart of Kalahandi city. This railhead is well connected to other major railway stations in the state. Taxi services are available from railway station to Kalahandi at a fare of about Rs. 500. Nearest Airport to Kalahandi is at Bhubaneswar, which is about 418 km away. Bhuvaneswar is well air connected with all major airports in India. Taxi services are available from airport to Kalahandi and it cost around Rs. 4000.

Kalahandi is connected by regular bus services from many important cities in the state including Koraput, Bhubaneswar and Berhampur. State owned road Transport Corporation and private bus service providers operate buses between Kalahandi and other cities. State buses charge about Rs. 120 from Bhubaneswar to Kalahandi.